Product Information
Double girder overhead crane mainly consists of bridge beam, end trunk rails and lift trolley.Our double girder crane is designed and manufactured to specifically integrate into your production environment and to provide years of reliable service fulfilling your specific lifting requirements. Because it is installed in the high space of the plant, you can fully use the space under the overhead crane. Of cause, it is easier and safer to load or unload material, transfer loads and is convinience for maintenance and repair. But it has certain dependence for the buildings in the workplace.When headroom (the distance between the highest part of the overhead travelling crane and the lowest part of the building) is the issue, top rider cranes are usually the way to go. With a top rider double girder, your double girder cranes are able to get the higher lift capacities along with maximizing your head room.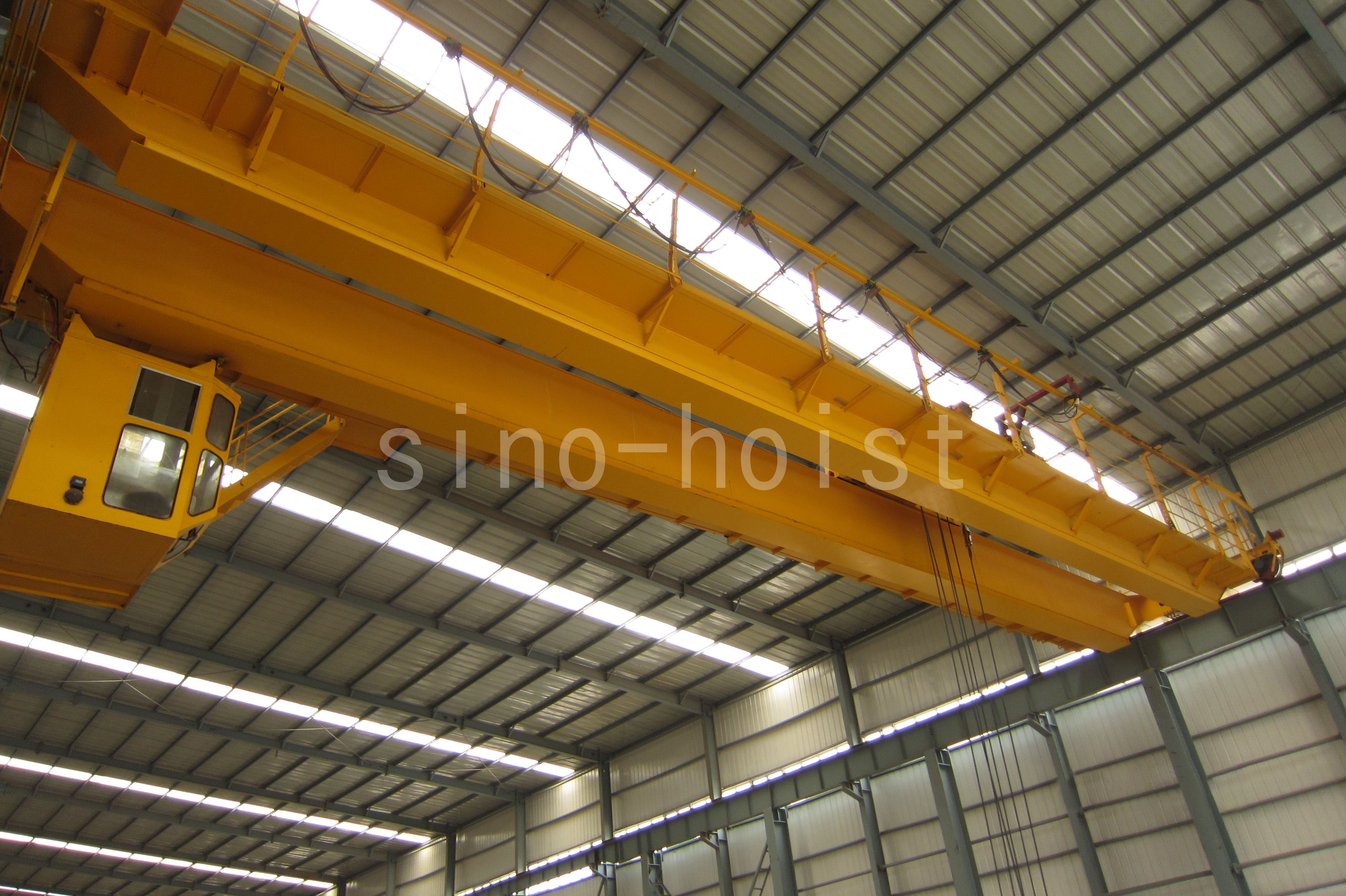 Safety feature
Limit switch: To prevent over high and over low of hook.
Weight overload protection device: The double girder cranes will give a sharp warning to remind the operator for protection itself if the material is over the capacity.
Top quality long time bearing polyurethane materials buffer.
Room control or remote control to avoid any injure to the operation staff.
Voltage lower protection function.
Emergency brake system: We could start the emergency brake system to protect our double girder cranes as well as the operators when some emergency situations occur.
Current overload protection system and so on!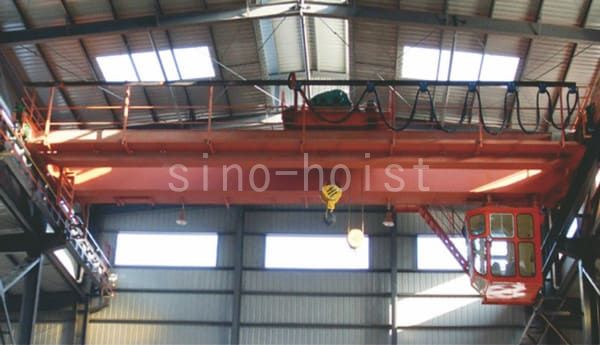 Main Technical Parameter
| Lifting capacity (t) | 3 | 5 | 10 | 16 | 20 | |
| --- | --- | --- | --- | --- | --- | --- |
| Span (m) | 10.5-31.5 | | | | | |
| Control type | Cabin control or Pendent ground control | | | | | |
| Lifting height (m) | 6-18 | 9-18 | 6-18 | | | |
| Speed m/min | Lifting | 8, 8/0.8 | 7, 0.7/7 | 3.5, 0.35/3.5 | 6, 0.6/6 | |
| Trolley | 20 | | | | | |
| Crane | Pendent | 20 (30) | 20 | | | |
| Cabin | 20 (30) | 20 | | | | |
| Motor | Lifting | ZD132-4/4.5 ZDS132-0.4/4.5 | ZD141-4/7.5ZDS1- 0.8/7.5 | ZD151-4/13 | ZD151-4/13 | ZD152-4/18.5 |
| Trolley | ZDY121-40.8×2 | ZDY121-40.8×2 | ZDY121-40.8×2 | ZDY121-41.5×2 | ZDY122-41.5×2 | |
| Crane | Pendent | // | // | // | // | // |
| Cabin | // | // | // | // | // | |
| Electric Hoist | CD1 / MD1 | | | | | |
| Work duty | A3, A4 A5 | | | | | |
| Power supply | 380V, 50Hz, 3-phase or according to your demand | | | | | |
| Recommended rail (kg/m) | 38-43 | | | | | |
| Max. wheel loading (Kn) | 38.6-124.3 | 51.5- 124.3 | 80.8-178 | 110-225.4 | 132.6-255.8 | |