Product: LH double girder overhead crane
Specification: Lifting capacity: 10ton Span:20m Lifting height:6m
Quantity: 1 set
Voltage: AC 3Ph 220V 60HZ
Painting color: bright yellow
Power supply: Sliding wire with current collector
Rail tracks: P38 rail with clamp and splint
Delivery by: 40 feet open top container
Delivery port: Callao port, Peru
After receiving our Peru client's workshop drawing and detailed working condition, our design has provided from our professional technical engineer team based on client's using environment, but maybe our drawing could not meet their actual working requirement, they continue sending us more working situation, we changed our drawing again based on their requirement and workshop parameter.
After several times email and call communication for technical parameter and payment terms, we reach an agreement and make a contract finally, and also our LH10t-20m crane is produced finished within 30 days. On 5th November,2014, 10t LH double girder bridge crane was delivered by 40 feet Open Top Container to Peru.
Meanwhile, in order to reduce the sea freight cost for our client, during the design, our engineers suggest the main beam produced in two parts connected with flange and strengthened bolts. This makes sure the crane could successfully deliver by 40 feet open top container. Please check our below following pictures show: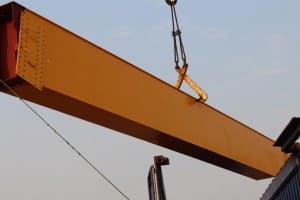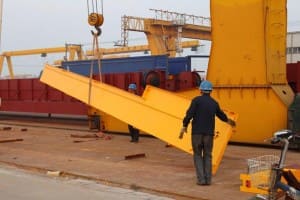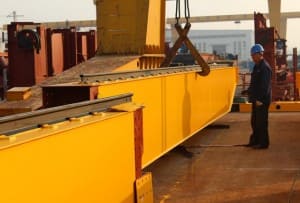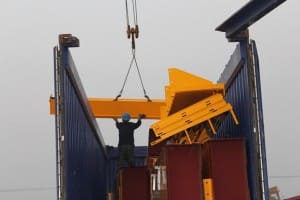 The ship has left from our port on 8th, November, the crane will get to client's destination port almost one month.During the time, our clients are very satisfied with our smooth communication and delivery timely.