Warmly welcome Indonesia friends Mr Astra and Mr Buidi Hartono visit Xinxiang Hoisting Equipment Factory Co.,LTD dated on 19th,Mar.2014.And we build connection on gantry crane, jib crane and steel bridge projects.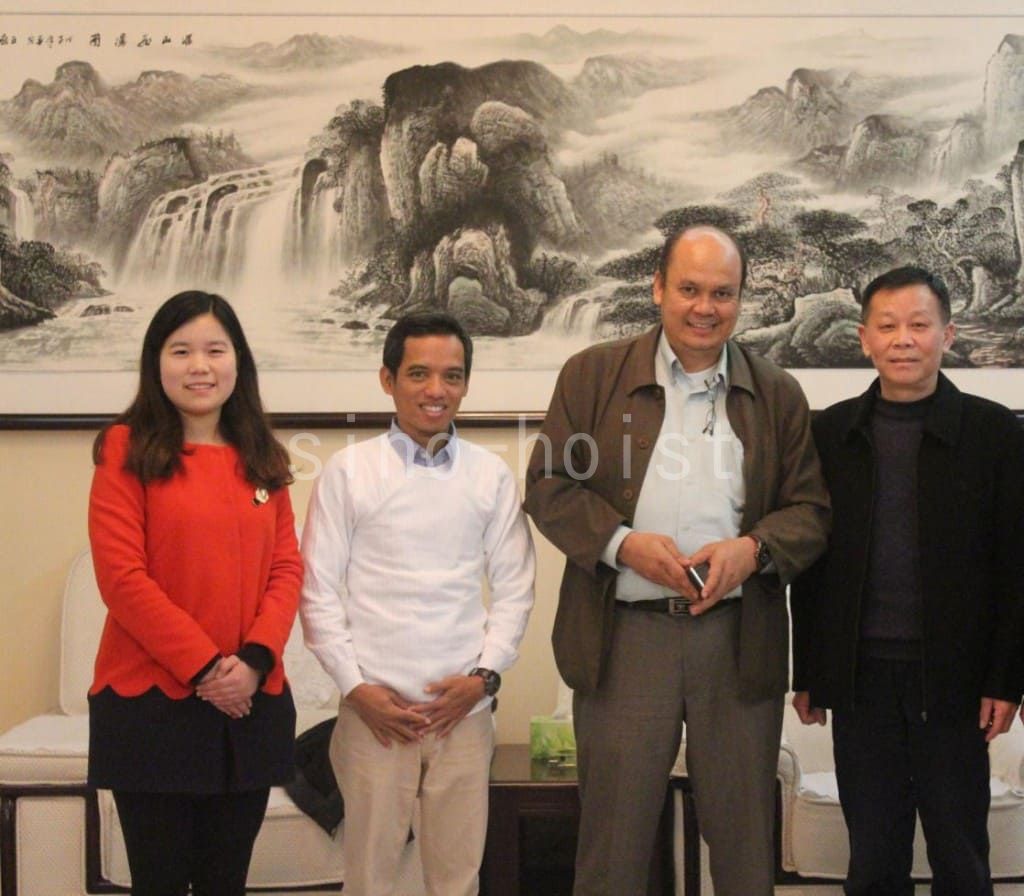 Technical discussion and confirmation of details for crane projects in meeting room.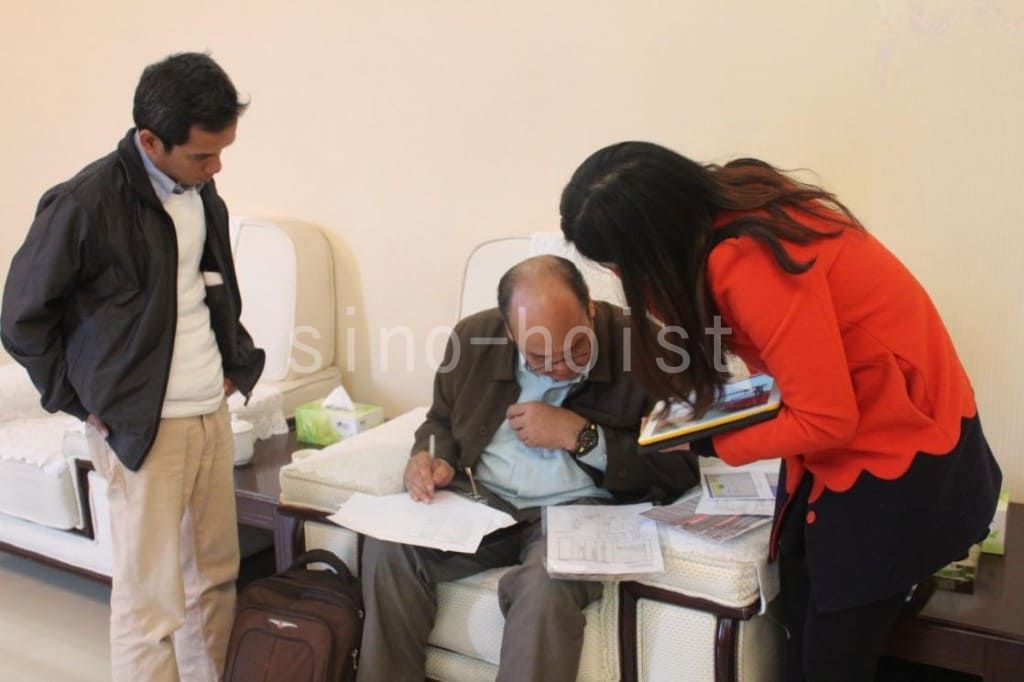 Introduction of company history/ production capacity etc in conference room.