Product Information
The double girder gantry crane consists of four main parts, namely, the bridge structure, the traveling mechanism, the trolley and the electric equipment. The bridge is welded structure. Individual drives are adopted for traveling mechanism on each end of the crane. All movements of the double girder cranes are controlled form the cabin.When filling the order form, please propose the max and min value of environment temperature, the sort of power supply, the voltage and other datas of the double girder cranes at the same time.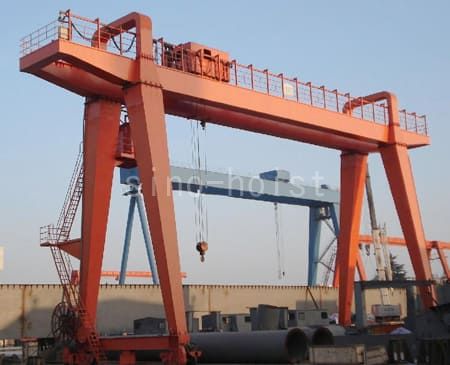 Electrical and Control Equipment
The double girder gantry crane that we are offering is designed to meet the required functions and requirement stated in your specifications, as well as for the operating conditions.
Long and cross travel limited by means of preliminary and final limit switches.
The entire equipment is easy to install and disassenbled because of the threaded bolts and high quality rails.
The sub-assemblies used by are purchased form standard company. All crane parts and sub-assemblies have been examined in our laboratory before brought into productions.
Each equipment can be switched off through a contactor in case of an emergency.
Power supply cable and control cable along the girder.
The protective earth conductor and crane switch are equipped.
Travel limit switches(LSW).
Overload protection: The hoist unit switches off in the event of overload.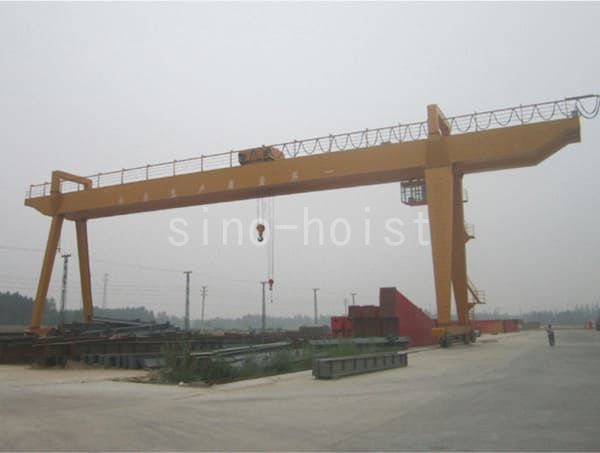 The Advantage of our productions
Commodious cabin with good view
Excellent exchangeability for parts
High safety and Precision
Reasonable structure and configuration
Starting and stopping smoothly
Favorable performance
Low noise
Convenient maintenance
Electricity saves