Production name: Forged drive and auxiliary steel wheels
Type: Forged wheels
Delivery time: 2014-11-26
Country: India
Specification: Φ250mm and Φ315mm Wheels
Material: EN9 (equals to Chinese #55 steel standard)
Hardness: HB300-350
Quantity: 16 sets
Unit weight: 250mm: 38kg 315mm:75kg
Packing: all the wheels are packed by high plywood crate.
Delivered by: LCL by 20 feet container
Shipment port: Chennai port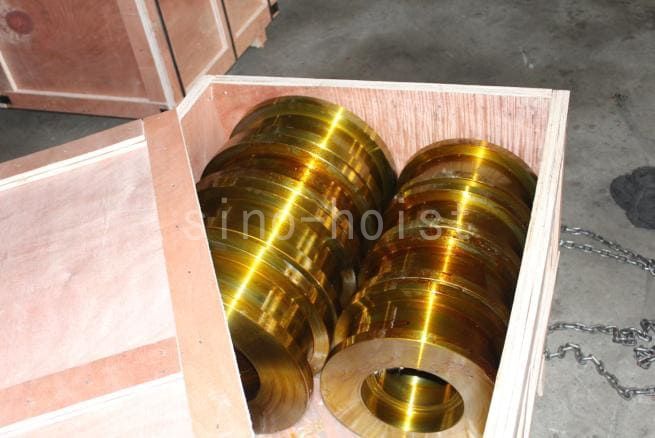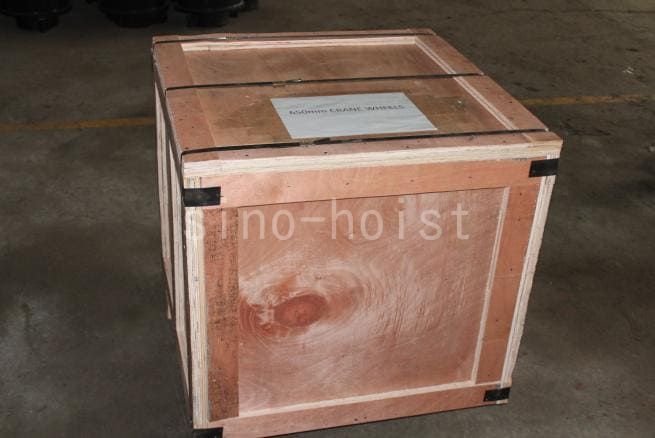 For this India customer, it is not easy for us to begin our cooperation, it is just a small wheels trial order, cause at first, we got at least six inquires about crane spares, but finally all no good result, sometimes they replied our production time is too long, sometimes it is our price is beyond their target price, but then they will ask price from us again, I talk with him on Skype: I hope you could give us a small order about wheels, give us just a trial order is ok, we do not plan to get many profit from your first order. It is a good news for us: they give us a trial wheels order, 250mm and 315mm diameter wheel, very small, but it is enough for them know us more, and now they give us the 10+10t and 25+25t transfer trolley order to us, we communicate nearly one year, and also very happy cooperated with them, and I also believe we will have more cooperation on other spares, like pulley, hook and etc.