Low headroom hoist,designed and manufactured by ourselves,is a new kind of low headroom production. According to Europe standard, the low headroom hoist is researched and innovated at the basis of general lift weights, working system and basic parameters, basic structure and modular design consception.
Considered the compact structure, low headroom electric hoist can easely improve the space utilization and enlarge the working scope by prolong the heighet. It also has other outstanding features such as realize. the precise position to load by smooth traveling, longer working life span and low maintenance expenses due to the fine structure. Undoubtedly, low headroom hoist is your best choice when the space above the crane is not enough.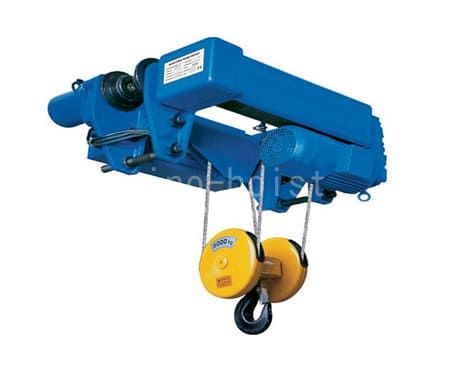 The Advantage of Our Low Headroom Electric Hoist
Low headroom hoist can he used in transporting materials from workshops or warehouses of many fields, such as machinery manufacture, equipment maintain, port, railway, civil aviation, and electricity esp. Suitable for the pinpoint material transportation and bulk components precise assembly situations.
This type of electric wire rope hoist is utilised where there is low headroom for single girder cranes or monorails. Its compact design and construction makes it ideal for low buildings, where maximum hook height is required. The low headroom electric hoist has a capacity of up to 12.5 tonne.